Rancho Santa Margarita, CA Mold Removal
Mold is present everywhere and grows in warm and cold weather. Some strains of mold are harmful while some are only a bother. What you should be concerned with is when mold is growing in your residence. If you think there is mold in your home, you should call in the professionals. Paul Davis can perform an inspection on your house for mold, calculate the damages and provide remediation services to remove it. Contact us 24/7 at the number above, or click our "24-hour Emergency Services" button and we will get back to you as soon as we can.
Certified technicians are essential in getting your mold remediation job done right. Paul Davis mold professionals are certified by the Institute of Inspection, Cleaning and Restoration Certification (IICRC) or the American Council for Accredited Certification (ACAC).
After you have called us, we come to your residence to assess your mold problem. We then speak with certified hygienists to determine the extent of the mold damage and the proper remediation techniques. You can be assured that all mold problems will be properly addressed. After we've finished our job, we utilize clearance tests to ensure that the job is handled correctly.
Our mold removal services include: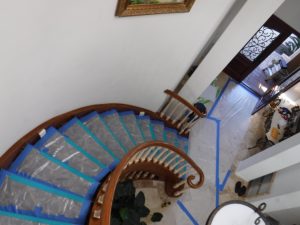 Industrial grade water extractors, dehumidifiers, air movers and other equipment used to quickly remove excess water
Containment of affected area and contaminated material removal
Sanitation (using HEPA filtration)
Things you should know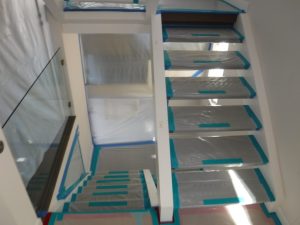 Don't disturb the area where mold is present. Mold spreads easily and you don't want to do anything to help it. Bleach won't work to kill mold. So don't try it!
Why Paul Davis?
To be successful with mold remediation in Rancho Santa Margarita, training and experience are needed. With our credentials, your Paul Davis team in Rancho Santa Margarita can complete these jobs with minimal intrusion.
---
Our Trusted Partners