Expert Mold Remediation Services in San Clemente
Mold is part of nature and thrives in cold and warm areas. Some species of mold are harmful while others are only an inconvenience. What you need to be alarmed about is when mold begins to grow in your residence. If you know or suspect there is mold in your home, it's time to call in a professional. Paul Davis can perform an inspection on your residence for mold, investigate the extent of the damage and remove it. To contact us at any time, please call our 24/7 support number or send us a message using the "24-hour Emergency Services" button, and we will reply as soon as we are able to.
If you want to put your mold problems behind you, you must hire licensed technicians for any mold remediation project. Either the Institute of Inspection, Cleaning and Restoration Certification (IICRC) or the American Council for Accredited Certification (ACAC) have licensed our mold remediation professionals.
It begins when we arrive at your residence to inspect your mold damage. To determine the appropriate mold remediation procedures for your damage, we will talk with certified technicians. You can be assured that mold problems will be completely taken care of. After we've finished our job, we utilize clearance tests to verify that the job is handled right.
Our mold removal services include: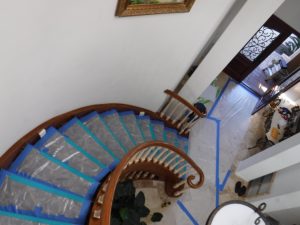 Industrial water extractors, dehumidifiers, air movers and other equipment used to efficiently remove excess water
Application of disinfectants and antimicrobials to prevent future mold growth
Insurance claim assistance
Things you should know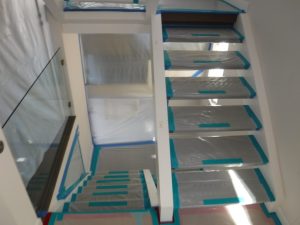 Don't touch the area where mold is present. Mold spreads easily and you don't want to accelerate growth. Bleach does not kill mold, so it shouldn't be used for cleaning these areas.
Why Paul Davis?
You want to choose a company that has experience. Through our credentials, Paul Davis in San Clemente, CA can handle these jobs with minimal intrusion.
---
Our Trusted Partners