Trabuco Canyon Mold Remediation Services
Mold is always present and thrives in warm and cold weather. Some kinds of mold are toxic while others are only unsightly. What you must be worried about is when mold begins to grow in your home. When you suspect or know there is mold growing in your home, it's time to call in a professional. Paul Davis can inspect your house for mold, evaluate the extent of the damage and remove it. Give us a call 24/7 at the number at the top of the page, or click our "24-hour Emergency Services" button and we will respond to you as soon as we can.
If you want to put your mold problems behind you, you must work with licensed technicians for your mold remediation. Paul Davis offices are certified by the Institute of Inspection, Cleaning and Restoration Certification (IICRC) or the American Council for Accredited Certification (ACAC) as licensed mold remediation professionals.
The process begins when we arrive at your Trabuco Canyon home to inspect your mold damage. With the help of professional hygienists, we will determine the best mold remediation procedures for your situation. After we have completed the work, we'll complete clearance tests to double-check that the work was done accurately.
Our mold removal services include: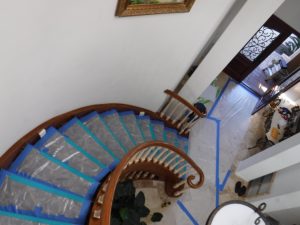 Industrial air movers, water extractors, dehumidifiers and other equipment used to quickly remove excess moisture
Containment of affected area and contaminated material removal
Air purification (using HEPA filtration)
Things you should know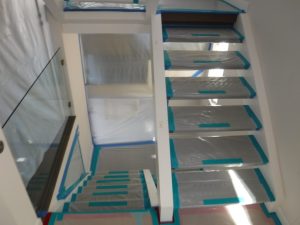 Don't disturb the area where mold appears to be present. Mold can spread easily and you don't want to accelerate growth. Bleach won't work to kill mold. So don't try it!
Why Paul Davis?
You want to choose a company that has experience. With our credentials, Paul Davis in Trabuco Canyon, CA can handle these jobs accurately.
---
Our Trusted Partners